Pharma First Nutraceuticals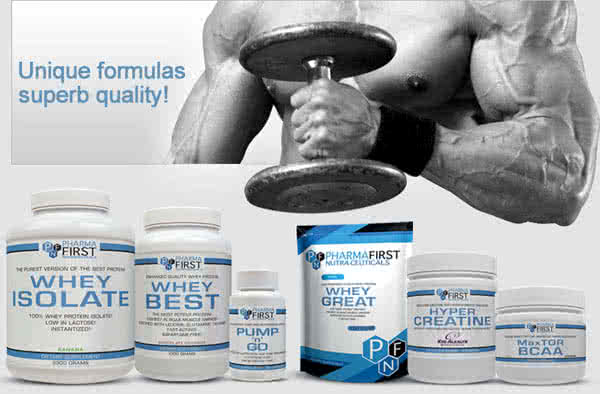 Product name | Brand

Properties

Price

12,72 €

0,04 €/gr.

10,36 €

0,02 €/gr.

36,78 €

20,21 €/kg

13,63 €

0,15 €/caps

29,36 €

9,79 €/kg

14,53 €

11,18 €/kg

20,75 €

22,80 €/kg

16,30 €

0,05 €/gr.

8,38 €

0,07 €/tab.

38,56 €

17,14 €/kg

45,98 €

25,26 €/kg

18,97 €

21,08 €/kg

20,84 €

0,07 €/tab.

16,30 €

0,05 €/gr.

25,50 €

28,02 €/kg
My cart


Suggested readings:
Does creatine really make you bloated? Myth busted!
It is an eternal problem, especially during the bulking phase: not only you have to put up with more or less fat gains, ...
Cutting or bulking?
In most cases this is the very first question for someone new to body-building – but even some of the more experienced a...