Pharma First Nutraceuticals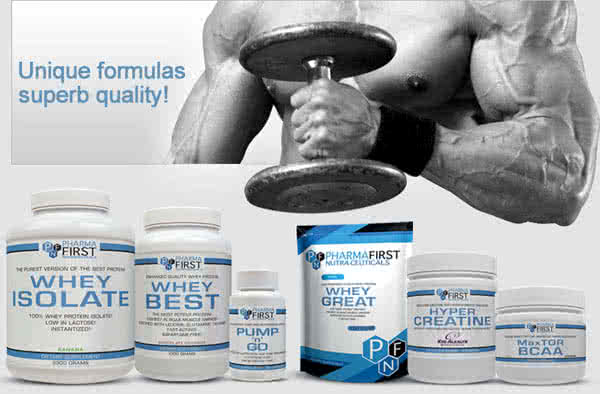 Product name | Brand

Properties

Price

12,72 €

0,04 €/gr.

10,36 €

0,02 €/gr.

36,78 €

20,21 €/kg

29,36 €

9,79 €/kg

20,75 €

22,80 €/kg

8,38 €

0,07 €/tab.

13,63 €

0,15 €/caps

14,53 €

11,18 €/kg

38,56 €

17,14 €/kg

16,30 €

0,05 €/gr.

20,84 €

0,07 €/tab.

25,50 €

28,02 €/kg

16,30 €

0,05 €/gr.

12,44 €

0,10 €/caps

45,98 €

25,26 €/kg

18,97 €

21,08 €/kg
My cart


Suggested readings:
How muscular do you have to be?
Self-evaluation is a difficult topic. Many people want to meet the criteria of actual trends, we like to idealize unreac...
Maltodextrin
Maltodextrin is a polysaccharide that is used mostly as a food additive. It is produced from starch by partial hydrolysi...