Pharma First Nutraceuticals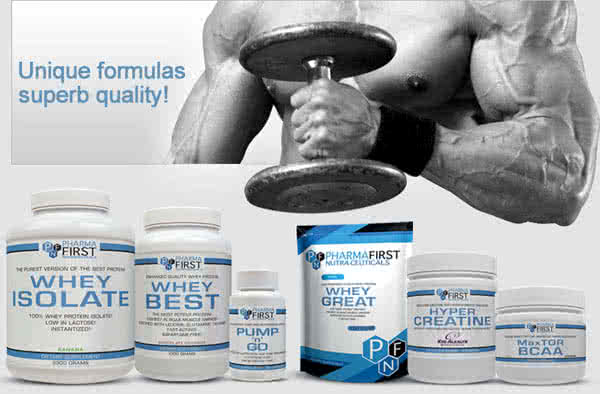 Product name | Brand

Properties

Price

12,72 €

0,04 €/gr.

10,36 €

0,02 €/gr.

29,36 €

9,79 €/kg

36,78 €

20,21 €/kg

13,63 €

0,15 €/caps

14,55 €

11,19 €/kg

20,75 €

22,80 €/kg

16,30 €

0,05 €/gr.

9,77 €

0,08 €/tab.

16,30 €

0,05 €/gr.

45,98 €

25,26 €/kg

38,56 €

17,14 €/kg

18,97 €

21,08 €/kg

24,31 €

0,08 €/tab.

25,80 €

28,35 €/kg
My cart


Suggested readings:
Top 10 muscle building moves
"What's this bullshit" you might think to yourself: "Food is the alpha and omega of muscle gain." And you would be right...
The Heavy Duty training method
Accuracy is essential in each scientific discipline. This applies to exercise training as well. You need accuracy when y...